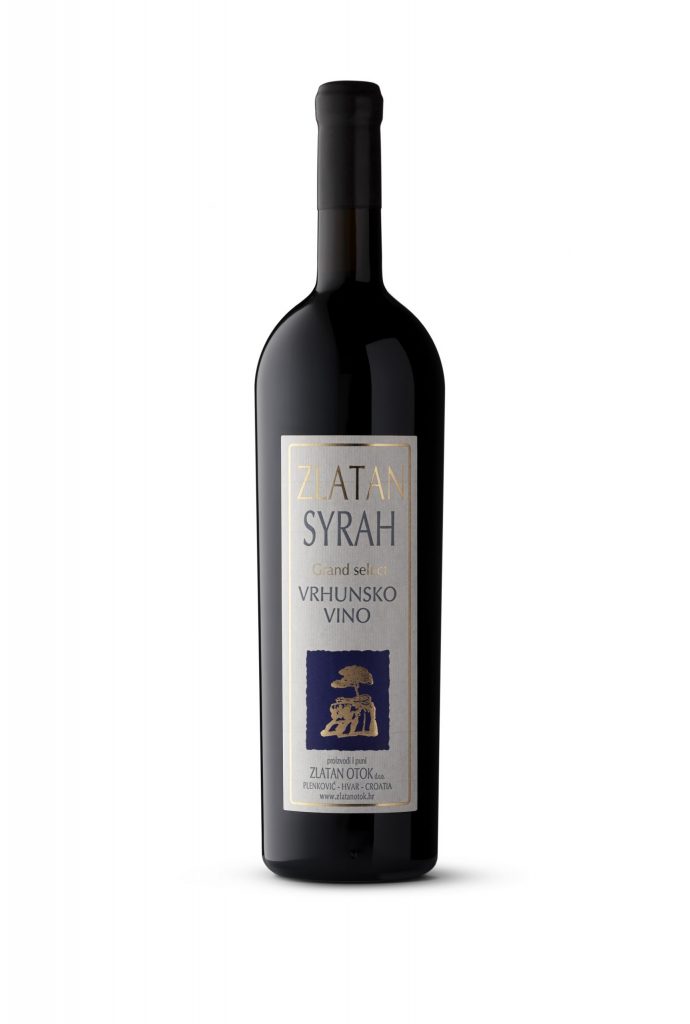 Zlatan Syrah Grand Select
Zlatan Syrah is a novelty in our winery. Before we used this variety only for blended wines. We make this wine only in Grand Select series, and only in years of exceptional vintages. We first decided to do that in 2016 and it proved to be a very good decision because we got wine with excellent characteristics.
Bold wine with strong and rich structure. Full body, soft, grainy tannins, aromas of ripe berries and warm spices. Strong, balanced and fresh wine with a rich taste and long-lasting finish.
Vineyards:
Bast - Makarska
Variety:
Syrah
Type:
Red, dry wine
Classification:
High quality wine
Aging:
Barrique barrels
Alcohol:
15%
Serving temperature:
14-18°C
Food pairing:
Matured cheese, steak, traditional dishes like Pašticada
Download the picture