Vineyard Hvar
Hvar vineyards are located on the unique southern slopes of the island of Hvar. They stretch in the area of Hvar's beaches, from Milna, through Sveta Nedjelja to Zavala. Plavac mali prevails here, for which these positions have proven to be ideal. In this area, our vinery owns 7 hectares of vineyards and buys grapes from another 50 hectares from our cooperants. These vineyards are special because they grow on slopes of up to 40% incline, where they are very well exposed to the sun, but also to the stabilizing influence of the sea which does not allow excessive temperature jumps. In addition, the openness to the sea ensures regular air flow essential for the health of the grapes. Surrounded by untouched nature, the vines grow in an area where there is no industry and where no synthetic fertilizers or pesticides are used, and all work in the vineyard, including harvesting, is done by hand. Due to the thin layer of soil lying on the limestone rocks, the vines give a small yield (up to 0.70 kg per vine), which is why the quality is concentrated in a natural way and without human intervention in small berries and small total yields. From these vineyards comes our most famous and most awarded wine - Zlatan Plavac Grand Select.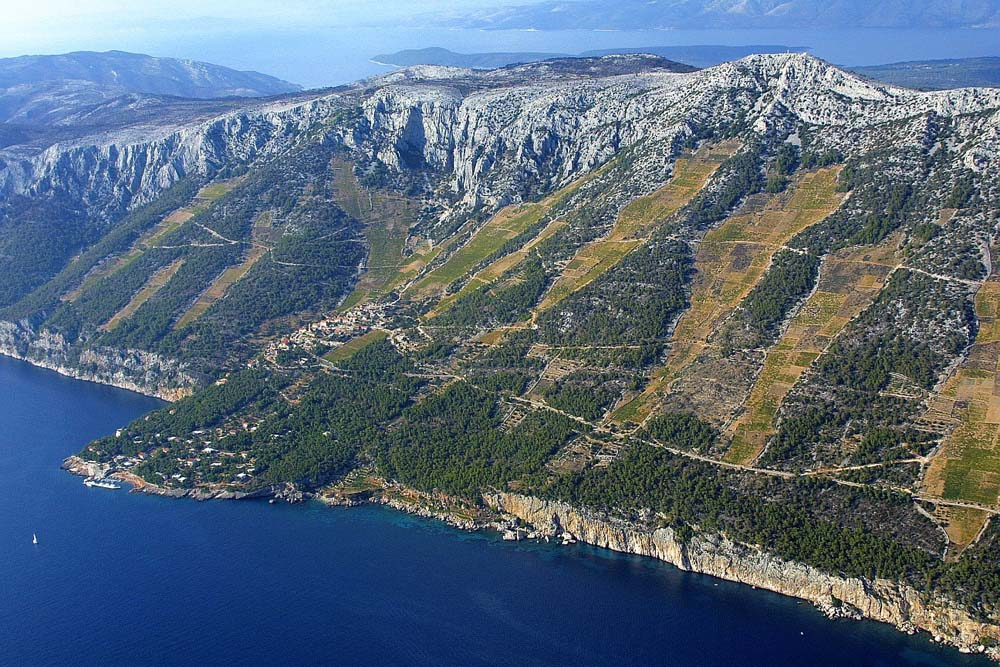 Vineyard Makarska
Another region of 50 hectares, is located near the city of Makarska below the mountain Biokovo and stretches from Basta to Promajna. The vines grow at altitudes of 30 to 400 meters, and the most of it is Plavac mali, Crljenak (Zinfandel) and Pošip. These vineyards, planted in 2004, very quickly gave award-winning and champion wines. Zlatan Pošip is known as the first Croatian white wine that Decanter declared as the champion of the region. Also, in this vineyard, our father raised the largest vineyard of Crljenak, and in 2007 our winery was the first to fill a bottle of this variety in Croatia.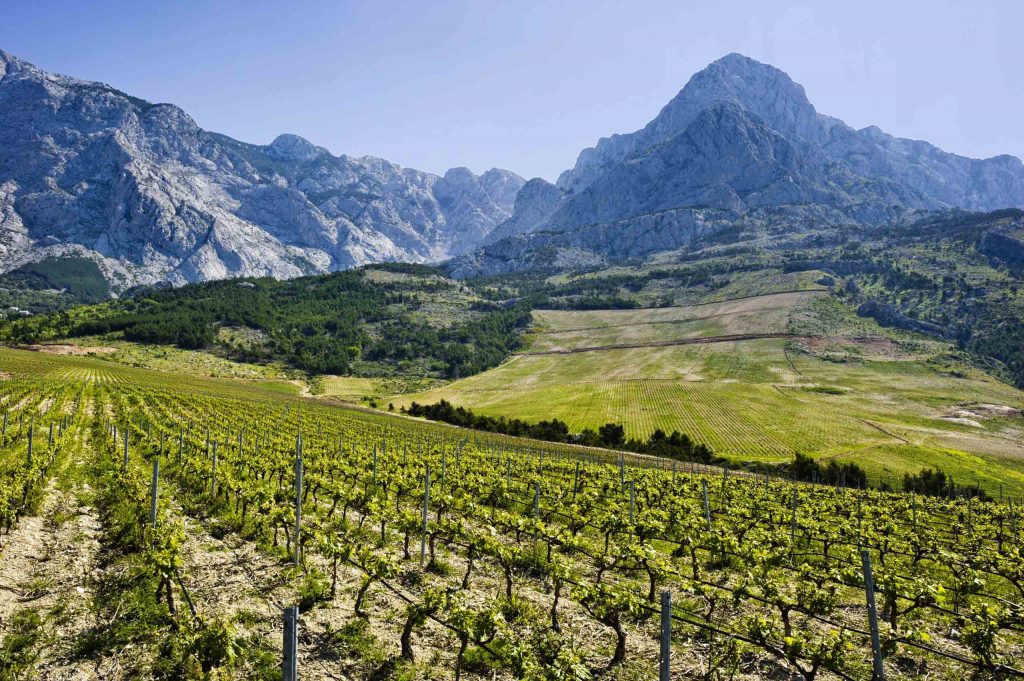 Vineyard Šibenik
The youngest and largest area of 65 hectares are vineyards near Šibenik, planted on the southern hills of Jadrtovac. In 2014, we received a certificate of organic farming for this area. Here the main assortment consists of Plavac mali, Babić, Crljenak (Zinfandel) and Pošip.