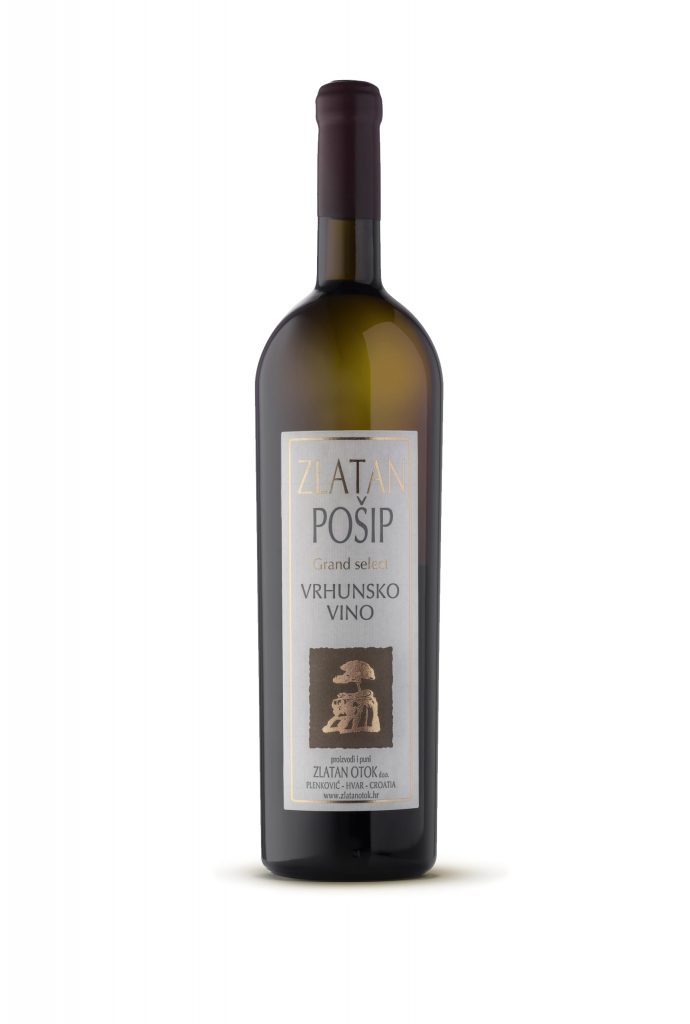 Zlatan Pošip Grand Select
Our most famous white wine deserves to be the only white wine in our premium "Grand Select" series. Produced from hand-picked grapes below Mt. Biokovo, Zlatan Pošip Grand Select is a premium, high quality, dry wine where one part is aged in barrique and large wooden barrels.
This is wine of typical golden-yellow colour, complex smell, rich taste and fuller body. It will captivate you with its fruity and floral aromas with moderate Mediterranean and mineral notes. Mature, harmonious wine of balanced acidity and long-lasting taste.
Vineyard:
Bast - Makarska
Variety:
Pošip
Type:
White, dry wine
Classification:
High quality wine
Aging:
Barrique barrels, big wooden barrels and inox tanks
Alcohol:
13%
Serving temperature:
10-12°C
Food pairing
: Fish, shellfish, and mollusk dishes, oysters, hard cheese…
Download the picture