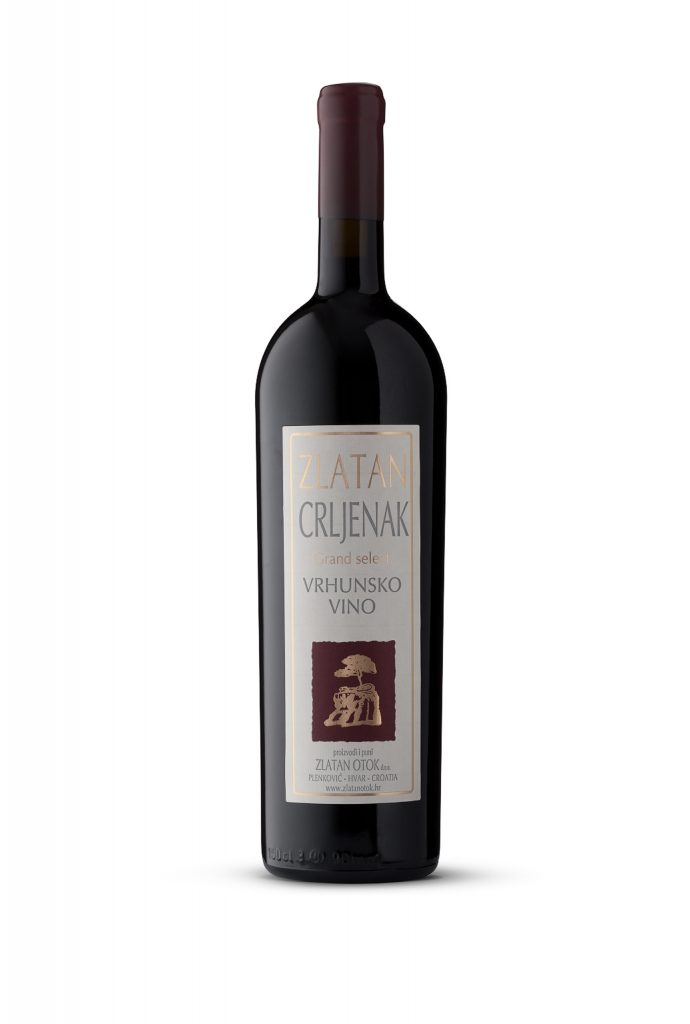 Zlatan Crljenak Grand Select
In special vintages, Zlatan Crljenak is bottled in the Grand Select series. The first time we did that was in 2012 when we got beautiful wine of exceptional qualities. After slightly later harvest in the beginning of September, processing of hand picked and selected grapes, natural alcoholic and malolactic fermentation, this wine ages in barrique barrels for a minimum 24 months.
This is an elegant wine of dark-ruby colour, full body, nicely balanced acidity and alcohol, pleasant minerality. Although softer in tannic structure it is still a complex and powerful wine with high alcohol. Intense, delicious, concentrated and fruity. Long lasting aftertaste and warm aromas of dry dark fruits and sweet spices will activate all your senses.
Vineyards:
Bast - Makarska
Variety:
Crljenak
Type:
Red, dry wine
Classification:
High quality wine
Aging:
Barrique barrels
Alcohol:
15%
Serving temperature:
14-18°C
Food pairing:
Matured cheese, steak, traditional dishes like Pašticada, desserts like chocolate cake with cherries.
Download the picture